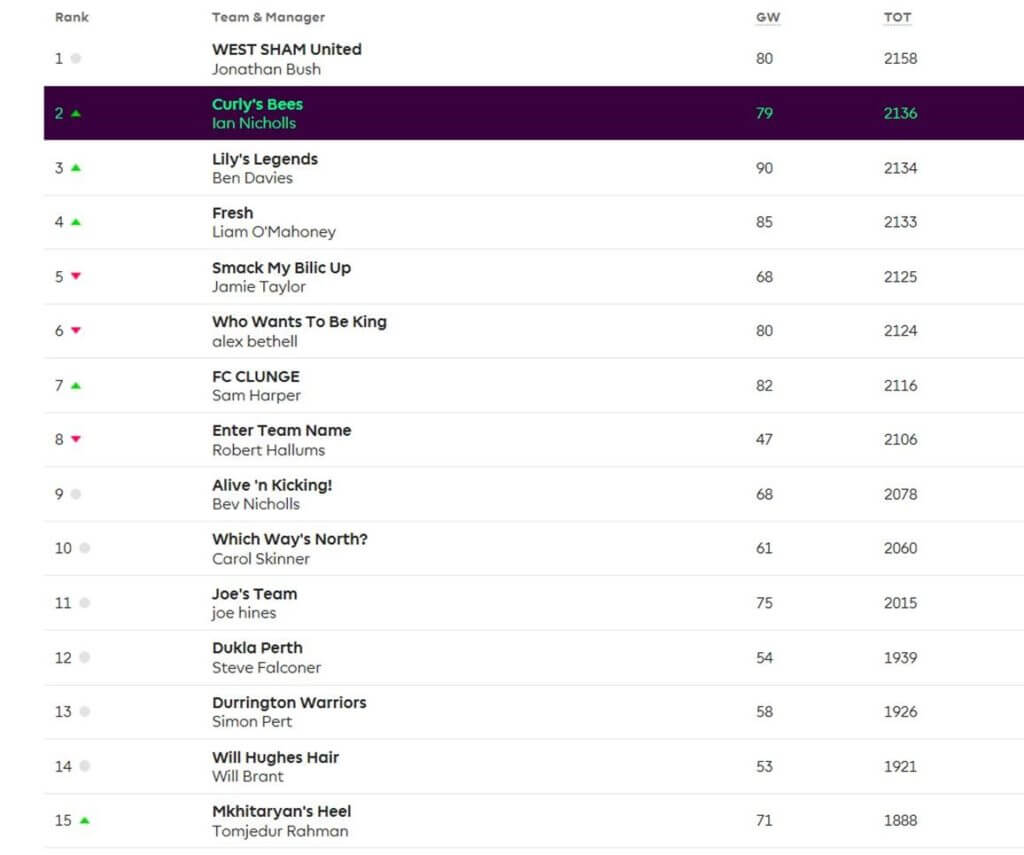 Every year we run a fantasy football league with our clients and partners as a bit of fun and healthy competition.
We are pleased to announce this year's winner is Jonathan Bush with his team West Sham United. Well done Jonathan, the prestigious SAM Club Kickers trophy will be winging its way over to you very shortly!
The competition was a close call with our very own Ian Nicholls hot on Jonathan's heels, with the Curly Bee's scoring a whacking 2136 points. But luckily Jonathan pipped Ian at the post with a score of 2158.
Last year's winner Liam O'Mahoney and his team Fresh, came in at fourth place and our top client performer was Alex Bethell from Lewis Silkin in sixth place with his team; Who wants to be King!
Well done everyone and make sure you get involved in next year's league to be in with a chance to be the next SAM Club Kickers champion.